Woodfloor bonding adhesive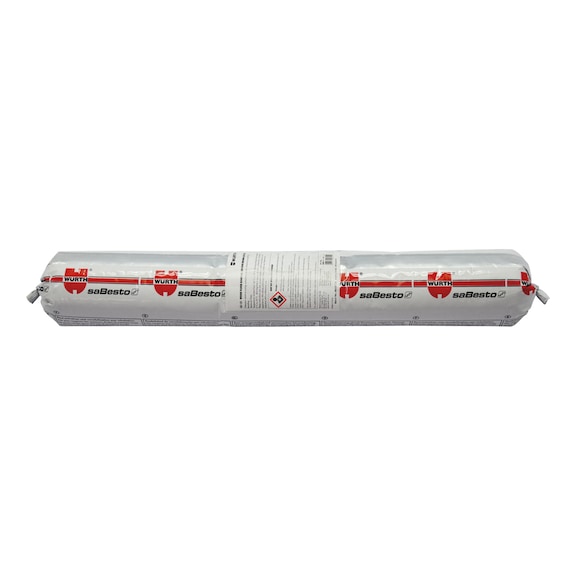 For detailed information, other images and documents, please select individual articles from the following table.
Woodfloor bonding adhesive
One-part, fast curing, solvent-free elasticadhesive for full surface bonding.
Chemical basis: Single component polyurethane
Container: Bag
Weight of content: 756 g
Density: 1.3 g/cm³
Colour: Brown
Min./max. processing temperature: 5 to 40 °C
Max. temperature resistance: 70 °C
Shelf life from production: 12 Month
Exclusively for registered customers
Register now and access more than 15,000 products
Call customer service: 1300 65 77 65
Variants
Packaging unit
The packaging unit defines the number of articles in one packaging. In the catalog segment you can choose from different packaging units if a pop-up menu is displayed.
Just leave the field empty if you don't know the packaging unit when directly entering the article number in the shopping basket or when importing with Easy-/VarioScan. The packaging unit will be determined automatically.
Structure of our article number
The article number is made up of the following: VVVVAAABBB
VVVV = 4 digits for prefix number (please note that the first digit is currently always 0)
AAA = 3 digits for dimension part 1
BBB = 3 digits for dimension part 2
Example article number structures:
Example 1: Screw with dimensions of 4x10 mm:
VVVVAAABBB
00574 10 (2 spaces between the 4 and the 10)
Example 2: Screw with dimensions of 10x20 mm:
VVVVAAABBB
005710 20 (1 space between the 10 and the 20)
Example 3: Flat washer with an internal diameter of 6 mm:
VVVVAAABBB
04076
Information on price display
Price per packaging unit (PU):
The displayed price is always in line with the displayed packaging, if the PU is 250 the price for 250 units, if the PU is 300 the price for 300 units.
Price with price key representation (PSL):
The price always applies to a quantity ruled through the price key:
Price for 1 unit
Price for 100 units
Price for 1000 units
Quantity
The quantity shows the number of pieces or units of measure contained in the order or delivery for the respective article.
In contrast to sales packaging and secondary packaging, the disposal costs for chemical-technical products are shown separately. The breakdown of the individual costs can be found on the relevant products and also in the shopping cart, as well as in our
General Terms and Conditions (GTC)
.
Art.-no.
Plus disposal costs -,-- per selected packing unit
Cust. Mat. No.
Exclusively for registered customers
Register now and access more than 15,000 products
Call customer service: 1300 65 77 65
Prices for customers after login
Excellent workability
Easy to apply and spread
Reduced impact and ambient reflected sound
The permanently elastic adhesive can absorb vibration and provide more confirmatble acoustic
Walking and standing comfort
Through the elastic resilience and dampening effects the walking and standing comfort is enhanced
Suitable for most common types of wood floors
Secure and durable adhesive bonding
Suitable for bonding wood floors directly onto old ceramic tiles
In renovation projects: new wood floors can be bonded onto existing tiles and other surfaces
Uniform stress distribution
Less movement joints are required and less periment gaps occur


Solid wood boards, even high moving wood can be bonded as well


Less gap formation between boards due to the elasticity
One-component, ready for use
Adhesive can be sanded


Solvent-free


Odorless


Shore a Hardness: A=35


Skin Formulation time: 60mins (23°/50% r.h)
Notice
We advise preliminary testing before use. For further details see product information.
Application area
Elastic bonding adhesive for wood floors
Instructions
Cut the nozzle tip to create the required bead geometry.


The adhesive must be applied using a manual, battery-powered or piston-rod-style compressed-air gun to ensure a reliable finish


Apply the adhesive in the form of a triangle of beads to ensure an even layer thickness


Following skin formation, can be mechanically machined and painted over without surface activation.


A minimum adhesive layer thickness of 3 mm is recommended to harness the benefits of thick-coat bonding.
Select RAL-colour code
!! NOTE: On-screen visualisation of the colour differs from real colour shade!!