Nylon Sanding Fleece Disc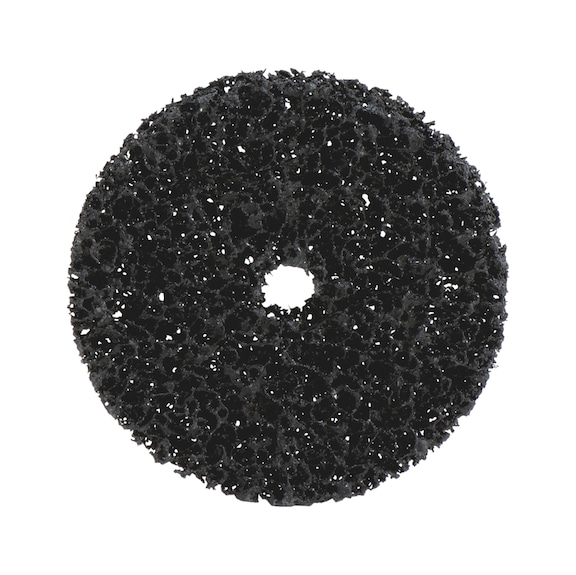 The images are examples. For detailed information, other images and documents, please select individual articles from the following table.
Nylon Sanding Fleece Disc
For use with reusable clamping mandrel
Exclusively for registered customers
Register now and access more than 15,000 products
Call customer service: 1300 65 77 65
Variants
Packaging unit
The packaging unit defines the number of articles in one packaging. In the catalog segment you can choose from different packaging units if a pop-up menu is displayed.
Just leave the field empty if you don't know the packaging unit when directly entering the article number in the shopping basket or when importing with Easy-/VarioScan. The packaging unit will be determined automatically.
Structure of our article number
The article number is made up of the following: VVVVAAABBB
VVVV = 4 digits for prefix number (please note that the first digit is currently always 0)
AAA = 3 digits for dimension part 1
BBB = 3 digits for dimension part 2
Example article number structures:
Example 1: Screw with dimensions of 4x10 mm:
VVVVAAABBB
00574 10 (2 spaces between the 4 and the 10)
Example 2: Screw with dimensions of 10x20 mm:
VVVVAAABBB
005710 20 (1 space between the 10 and the 20)
Example 3: Flat washer with an internal diameter of 6 mm:
VVVVAAABBB
04076
Information on price display
Price per packaging unit (PU):
The displayed price is always in line with the displayed packaging, if the PU is 250 the price for 250 units, if the PU is 300 the price for 300 units.
Price with price key representation (PSL):
The price always applies to a quantity ruled through the price key:
Price for 1 unit
Price for 100 units
Price for 1000 units
Quantity
The quantity shows the number of pieces or units of measure contained in the order or delivery for the respective article.
In contrast to sales packaging and secondary packaging, the disposal costs for chemical-technical products are shown separately. The breakdown of the individual costs can be found on the relevant products and also in the shopping cart, as well as in our
General Terms and Conditions (GTC)
.
Art.-no.
Plus disposal costs -,-- per selected packing unit
Cust. Mat. No.
Exclusively for registered customers
Register now and access more than 15,000 products
Call customer service: 1300 65 77 65
Prices for customers after login
Coarsely structured, elastic, abrasive cleaning sanding fleece made of a special combination of synthetic fibres and evenly embedded abrasive grains (silicon carbide).
Design and properties:
flexible, open fleece structure
Ideal adjustment to workpiece geometry for optimum surface contact.
Virtually no clogging due to surface abrasion
Uniform and reproducible sanding results
Reduced heat generation - cool sanding
Continuous exposure of fresh abrasive grain
Uniform, consistent working results and a clean, residue-free surface
Easy-to-handle sanding power
Minimised risk of damaging workpiece surface or removing too much material
Free of metals susceptible to corrosion
No contamination of material surfaces
For use on electric drills, straight grinders and flexible shafts
Notice
Only for use with suitable clamping mandrels and support flanges
Caution: Flange diameter ≥ half the disc diameter
General working and safety instructions:
The maximum permissible speeds may not be exceeded.
Work only with appropriate protective equipment, such as protective goggles, gloves, ear protectors etc.
Attention: Rough-cleaning sanding fleeces are not suitable for edge sanding. Therefore, only sand along and not against material edges!
Observe operating instructions.
Application area
Materials to be processed:
For universal use on virtually all materials. Especially for stainless steel, steel, non-ferrous metals, wood and plastic.
Cleaning welding seams, metal surfaces, wood and plastic
Removing tempering colour, scale, rust, corrosion, dirt and oxide layers, coatings, paints, old brushed-on coatings, synthetic resins, adhesives, gasket residues, cement and concrete residues.
Structuring, line matting, preparation and roughening up of surfaces
Light deburring tasks
Cleaning vehicle underbodies and for various other tasks in car body construction
Select RAL-colour code
!! NOTE: On-screen visualisation of the colour differs from real colour shade!!