Diesel particulate filter cleaner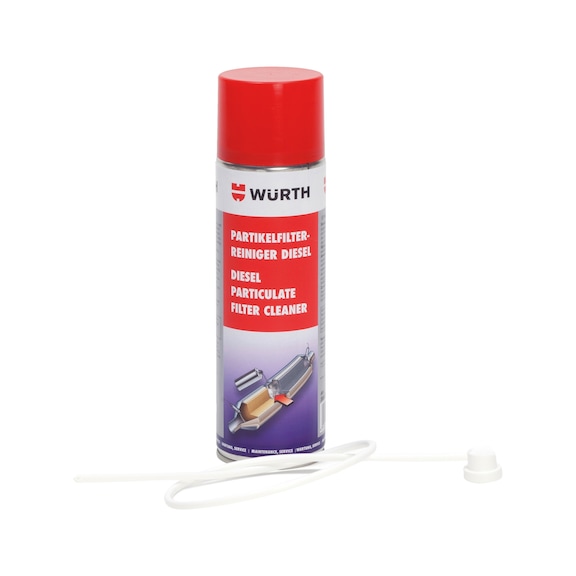 For detailed information, other images and documents, please select individual articles from the following table.
Diesel particulate filter cleaner
Cleaner for removing carbon and ash deposits from diesel particulate filters
Exclusively for registered customers
Register now and access more than 20,000 products
Call customer service: 1300 65 77 65
Exclusively for registered customers
Register now and access more than 20,000 products
Call customer service: 1300 65 77 65
Prices for customers after login
Loosens and removes carbon deposits in the particulate filter
DPF can be cleaned without needing to remove it
Cuts costs, as a new particulate filter does not need to be fitted (depends on the condition of the particulate filter)
Non-flammable
Neutral, ash- and metal-free recipe
Residue-free evaporation
Notice
This information is intended to advise you, to the best of our knowledge, based on our tests and experience. Preliminary testing required! For more information, please refer to the technical data sheet.
The usage instructions are recommendations based on the tests we have conducted and based on our experience; carry out your own tests before each application. Due to the large number of applications and storage and processing conditions, we do not assume any liability for a specific application result. Insofar as our free customer service provides technical information or acts as an advisory service, no responsibility is assumed by this service except where the advice or information given falls within the scope of our specified, contractually agreed service or the advisor was acting deliberately. We guarantee consistent quality of our products. We reserve the right to make technical changes and further develop products.
Supplied with spray probe
Application area
Remove the temperature or pressure sensor


Insert the probe into the hole created and spray in the direction of the particulate filter to empty


Recovery then needs to be initiated manually via the tester or by taking a test drive


Interrogate the fault memory following recovery and delete any errors if necessary. One can is sufficient for one particulate filter
Instructions
The diesel particulate filter cleaner is used to rectify performance losses or faults that are exacerbated by dirty diesel particulate filters. The full absorption capacity is restored by cleaning the filter.
Select RAL-colour code
!! NOTE: On-screen visualisation of the colour differs from real colour shade!!